The mindset fitness workout: Be fit for success without burning out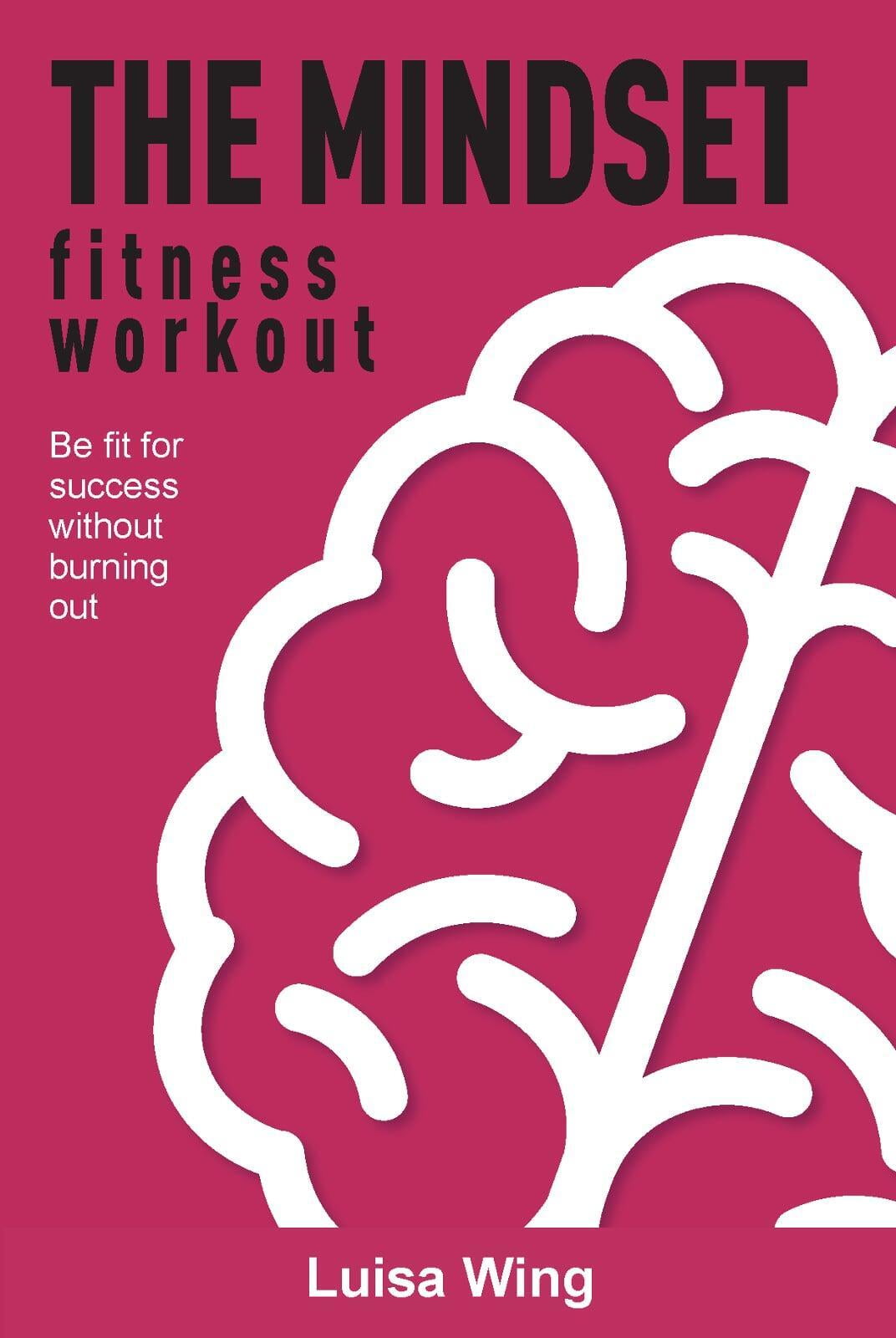 Each day we participate in mental marathons. We deal with enormous personal and professional challenges and put ourselves under pressure to achieve success. So why do we live in a world where we know how to train our bodies for physical fitness, but don't know how to train our minds to improve mental fitness? It turns out our mindset is like a muscle, and we can exercise it too!
Luisa's book gives you practical workouts to help you create a mindset that's fit for success without burning you out. Learn to commit to meaningful goals and improve your mindset fitness to achieve those goals.
The Mindset Fitness Workout can help to:
Enhance your ability to remain flexible and adaptable
Increase your strength through challenging situations
Improve the composition of your thoughts to help you maintain perspective
Boost your resilience and endurance
These are not big tasks to add to your already busy day.
Each workout takes only a few minutes to complete and is prescribed for the different challenges you may have.
This book will challenge your thoughts about what it means to be fit for success, and help you choose the best workouts for you!

Purchase the book on it's own or add three coaching sessions to help you work through the book and help you set meaningful goals.
Limited Time Special Book Offers
These offers are available for a limited time. Book now but can be schedule for later.
Book plus Team Workshop
A team workshop for up to 20 people to develop mindset fitness and set team goals.
Each person receives a FREE copy of the book.
Note: This can be delivered virtually during Covid-19 lockdown or scheduled for later face to face.
Value: $4000
Limited time offer: $1800
Live Group Q&A with Luisa
A live one to two hour group chat with Luisa to discuss the Mindset Fitness Workout.
Each person receives a copy of the book.
Value: $600
Limited time offer: $250
Mindset Fitness Program
Get the book and a weekly email with additional workouts and accountability coaching over 8 weeks.
Value: $250 per person
Limited time offer: $60
Mindset Fitness Webinar
A two hour webinar to work through the book. Each person receives a copy of the book.
Value: $80 per person
Limited time offer: $45 per person
Luisa Wing has a passion for leadership, change, mindset and team resilience and is lucky enough to combine her passions through her work in her practice Vermelho. When she's not consulting on long-term projects, Luisa is an executive coach and international speaker. She's lived and worked in multiple countries, presented at conferences in Australia and overseas, and consulted on offshore projects in Cambodia.
Over the last decade, Luisa has led multiple business process reviews, restructures and change projects. She's been a state and national manager, chief operating officer, chief development officer and chief executive officer and volunteered on three not-for-profit boards. Luisa has been described as having an affinity for developing people and businesses to their highest potential, and was a state finalist in the Australian Institute of Management's Leadership Excellence Awards in 2017.

As a leader, she's witnessed how teams who increase their resilience and improve their mindset see better results, suffer less burnout and achieve their organisation's goals more effectively. These experiences have encouraged Luisa to build her knowledge and skills in these areas, which she's put to the test through challenging business transformations.
Luisa has a Bachelor of Arts in Education and Development Studies (Humanities), a Master of Business Administration (MBA), is a certified Change and Resilience Practitioner and has completed a Specialised Certificate in Positive Psychology. In her spare time, Luisa has a passion for fitness and healthy living, having competed in multiple marathons, half-marathons and one triathlon. She's also a mindset coach for fellow runners looking to complete their first long-distance race.